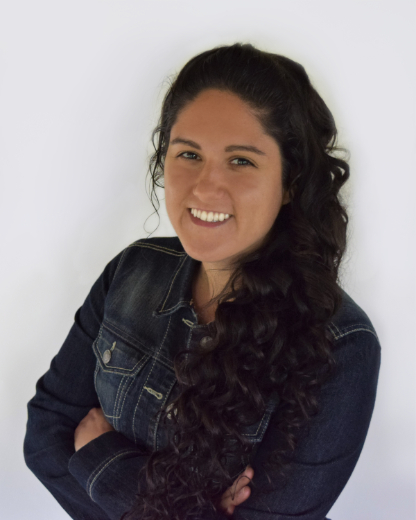 Laurisa Brandt was born in June of 1992 in Mobile, Alabama. She memorized "The Flying School Bus" at the age of three and was reading prior to entering kindergarten. She continued at an advanced reading level through grade school, devouring books on the bus, in the hall before class, and even at her desk. She enjoyed classroom writing assignments and spent her summers filling college ruled notebooks with stories of characters having the adventures she wanted to experience. No road trip was manageable without a spiral notebook. 
Throughout her childhood, she dabbled in videography and screenwriting, entertaining her extended family with puppet shows and other visual story-telling productions. Aside from writing, Laurisa performed as a second chair flutist in the Mobile Youth Symphony Orchestra for two years, and dabbled in various art mediums such as pyrography, clay, taxidermy, and oil painting.
In 2010, Laurisa and her family suffered the experience of a home invasion by an armed man, and—happiest of happy endings—all survived to tell the tale. The ordeal inspired her to write a novel about a runaway teenager and volunteer her time coordinating ministry and literature donations to Alabama penitentiaries. 
In 2011, Laurisa's passion for horses led her into a volunteer program at a nearby equestrian hippotherapy riding center run where the school's owner, an acrobatic trick rider with a cossack trick riding show, hosted stunt clinics that brought in Hollywood performers. Through this connection, a stunt actor hired Laurisa to write a TV pilot episode for an idea he wanted to pitch to the industry. The idea was loosely based on "Lights Out" by David Crawford. It was her very first and highest paid writing gig to date.
In 2012, Laurisa became a licensed phlebotomist and entered the workforce in the medical records department of the University of South Alabama Neurology Specialists, where she remained for three years. The mundane tasks and library setting allowed her time to world-build, develop characters in her head, and dream of becoming a published author. 
In 2015, Laurisa's future husband obtained a copy of her story about a runaway teenager and used it as a conversation starter. In late 2016, the long distance relationship was over, and the two happily married. The big change caused Laurisa to shift her creative focus from writing to graphic design for several years, even though her unfinished manuscripts kept whispering to her from time to time.
Then Covid hit. And by the summer of 2020, the itch was too strong to ignore. In under three weeks, Laurisa completed a seventy thousand word rough draft titled "The Tourmaline Renegade," now a duology known as "Birthright of Scars." The desire to publish the "just for fun" manuscript caused her to connect with other authors and reignited her love for reading.
She currently resides in rural Pennsylvania with her husband and their adopted Timneh African Grey parrot, Hercules.